Rosemount High School, established in 1951, was a high school of the former Protestant School Board of Greater Montreal (PSBGM). In July 1998, religious school boards in Quebec were re-organized along linguistic lines. Rosemount is now a French-immersion high school of the English Montreal School Board and occupies the same building as it did when it opened in 1951, on Beaubien Street East in the Montreal borough of Rosemont-La-Petite-Patrie.
We are committed to providing an environment where all students can find their abilities and realize their potential. Our variety of programs provide a unique opportunity for students to benefit from a multi-disciplined approach to their education. From student leadership to music concentration, we offer a wide palette of experience for your child.
Our Mission & Vision
Rosemount High School is committed to preparing its students to be responsible, productive, and bilingual members of society. Students are encouraged to reach their full potential academically, morally and socially. We try to accommodate the learning abilities of all of our students. We introduce our secondary 1 students to the fine arts programs, in particular our specialized Music Program. Rosemount High School also provides extracurricular activities and interscholastic programs that promote sportsmanship. In a multicultural setting, students learn to be respectful and appreciative of themselves and others. We strive to develop self-esteem, self-respect and self-discipline within each student.
School Policies & Procedures
Our policies and procedures ensure that Rosemount continues to provide a safe and healthy educational and work environment. All of our employees, parents/guardians, students and visitors; or anyone volunteering in school-sponsored events and activities are expected to have read and understood our policies and procedures.
In order for the school and the school board to comply with the Education Act article 209.2(1)(2)(3)(4), the school board and school must sign a Management and Educational Success Agreement (M.E.S.A). This must be done annually. This Agreement outlines the commitments made by the school board and the school to achieve their mission of successfully instructing, qualifying and socializing students.
M.E.S.A. 2016-2017
Uploaded: 2017-11-29
M.E.S.A. 2015 - 2018
Uploaded: 2017-11-29
A safe, inclusive and accepting school environment is a necessary condition for student success. Students cannot be expected to reach their potential in an environment where they feel insecure and intimidated. We are committed to providing all students with the supports they need to learn, grow and achieve.
2018-2019 School Year
Uploaded: 2018-06-06
It is important that parents/guardians school staff work together to help resolve conflicts at school. Parents are encouraged to contact the school principal or vice-principal concerning misunderstandings or problems that may arise with their child(ren).
2015-2016 School Year
Uploaded: 2015-06-01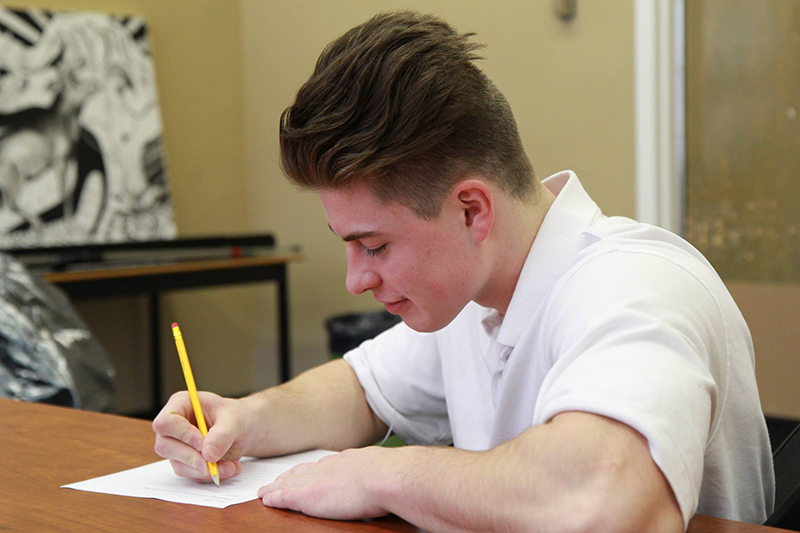 RHS ALUMNI
If you had to do high school again knowing what it was like, what would you do differently?
"I would work a lot harder, study more, work to my full potential. If I had to do it again, I'd want to get higher marks so I can have more options for life after high school."
- Brandon, Class of 2015